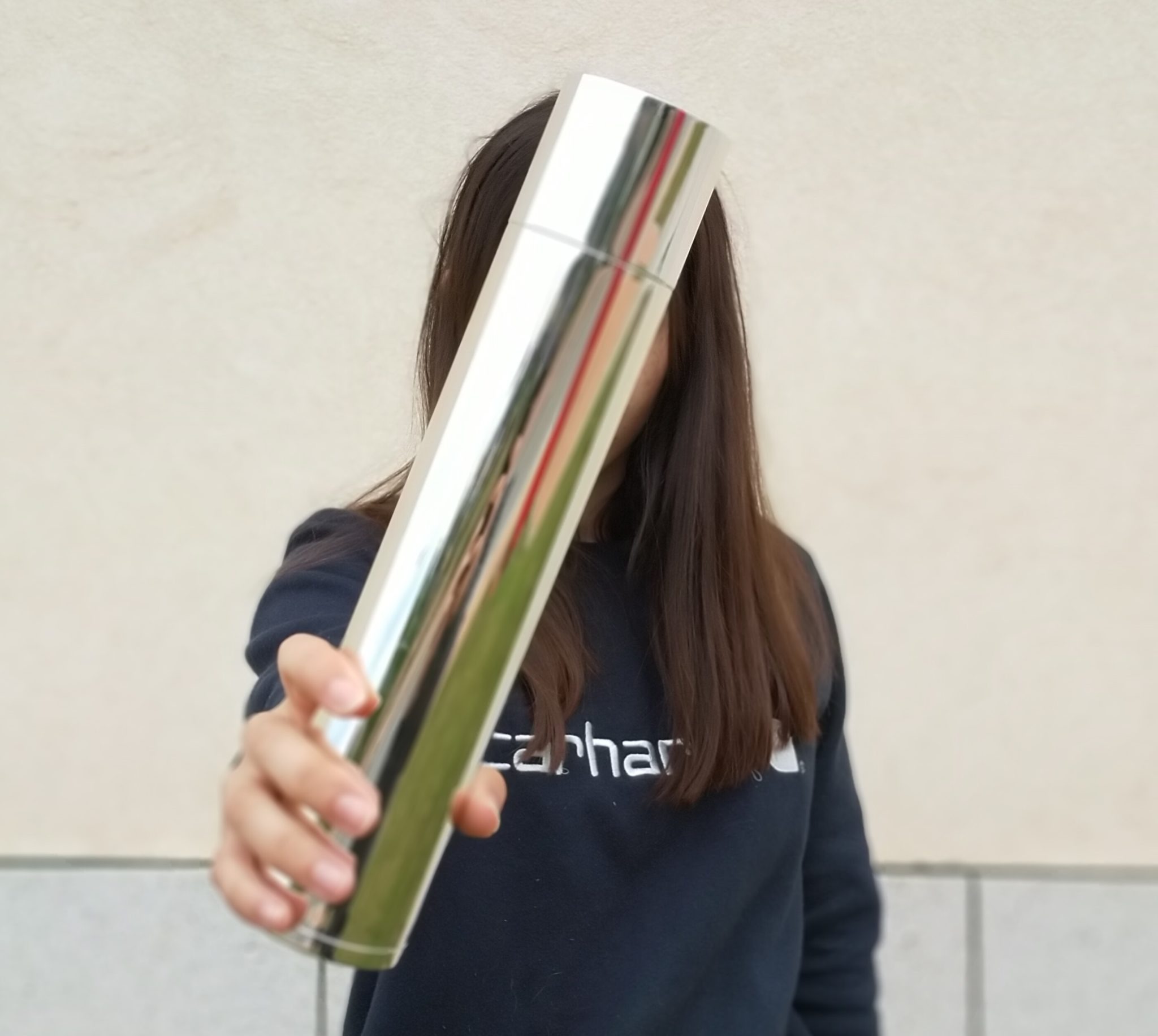 To use the Saviore just open the top cover, press the nozzle and spray directly on the fire source. This extinguisher is suitable for fires caused by the following materials:
Class A: Plastic, Paper, Wood, Fibre, Textile.
Class B: Gasoline, Kerosene, Cooking Oil, Solvents.
Class C: Electrical Equipment.
In order to use it safely with electrical equipment you must first disconnect it from the current. In order to maintain its safety you must also maintain a distance of 1 meter if the power source is on.
Saviore was designed with the intention of extinguishing most fires during their initial detection phase. Do not try to use Saviore, or any other extinguisher to put out fires that have been going on for some time and their flames have already spread. In such cases you should evacuate the fire site and call the fire fighters.
In order for Saviore to maintain its conditions of use it must be at room temperature and out of the reach of children. It is not recommended to be near sources of heat, sparks, flames or hot surfaces. You should not throw Saviore directly into the fire.
In case of contact with the eyes you should promptly clean/wash with plenty of water and seek a doctor to ensure that everything is in order with your health.
The Saviore is a decorative element that still provides a joyful view in the decoration of your home. For more information about this product please contact Ittenz via our email or through our Facebook or Instagram page. We are always ready to help you and improve your quality of life.
Comments (0)
No comments at this moment